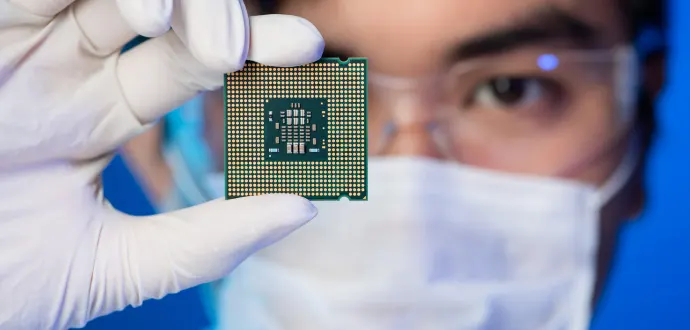 Hello, gamers and content creators. Have you heard about the game-changer combination of Intel's 13th-generation processors paired with the Z790 motherboard?
Are you wondering why? This article discusses the beast of the processor industry- intel 13th generation and its perfect companion- the Z970 motherboards. Let's dive in.
The Intel 13th Generation: A Game-Changer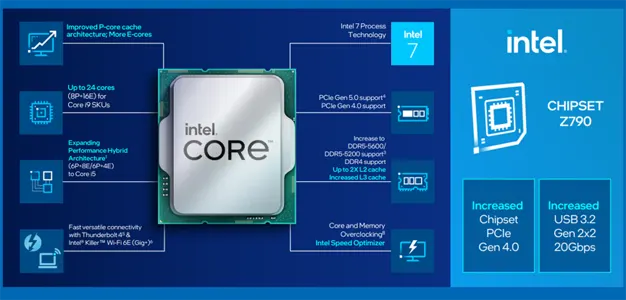 The heart of any computer is its processor, and the 13th Gen Intel Core is truly a powerhouse. Its architecture, dubbed "Raptor Lake," promises greater efficiency and power with its advanced nanometer process, making it ideal for heavy processing tasks. From running high-definition games to rendering complex 3D models, this new generation of CPUs does not disappoint.
Numbers and all are fine, but the real test comes from using the processor in real-world scenarios. During my testing, the 13th Gen performed incredibly well. It easily handled multiple tasks simultaneously, and programs loaded faster than they ever did in previous generations. For the 13th Gen intel processor, you should with the Z790 motherboard if you want a future-proof motherboard and the latest features of the Z790 chipset. You may also go with the Z690 chipset motherboard if you want to save money. Check out the comparison of the Z790 and Z690 chipset before making a decision.
Z790 Motherboard: The Perfect Companion
Now, that you've seen the incredible performance of the Intel 13-generation CPU, let's talk about the Z790 motherboard.
The Z790 is designed to complement the Intel 13th Gen processors perfectly. Its full support for DDR5 memory and PCIe 5.0 can handle high-speed data transfer rates, translating to smoother gameplay and faster rendering times.
In my personal rig, the Z790 has proven to be a reliable partner to the Intel 13th Gen processor. It manages heat well, maintains stable performance even under intense loads, and offers various connectivity options, perfect for a diverse setup.
Why Intel 13th Gen & Z790 is Ideal for Gamers
Now, to the part that you gamers have been waiting for. How does the Intel 13th Gen and Z790 combo handle the latest AAA titles? Simply put, it crushes them. Games like Cyberpunk 2077 and Battlefield 2042 ran at ultra settings with ease, maintaining smooth frame rates even in the most action-packed scenes.
I've experienced marathon gaming sessions with this setup, and it remained consistently powerful and reliable throughout. Heat, usually a significant concern during intense gameplay, was managed effectively by the Z790 motherboard.
Why It's Perfect for Content Creators
Content creators, don't feel left out! This setup isn't just for gamers. Regarding handling software like Adobe Premiere Pro, Photoshop, and Blender, the Intel 13th Gen paired with the Z790 Excels. My tests showed that rendering times were significantly reduced compared to previous setups I've used.
This combo was a joy to use in my content creation tasks. I edit many 4K videos and deal with high-resolution images in my work, and the speed increase was instantly noticeable. No more waiting around for renders or image processing – it was all near-instant.
Final Thought
After spending time with the Intel 13th Gen processor and the Z790 motherboard, it's clear that they make a compelling package for gamers and content creators. They offer powerful performance, impressive versatility, and a future-proofed setup that can handle the demands of modern software and games.
FAQs
Is the Z790 motherboard compatible with older Intel processors?
The Z790 motherboard is specifically designed for the Intel 13th Gen processors. It's always best to check with the manufacturer for full compatibility information.
How does the Intel 13th Gen compare to AMD's latest offering?
While both offer competitive performance, the Intel 13th Gen excels in multitasking and power efficiency, making it ideal for heavy-duty tasks like gaming and content creation.
Will the Intel 13th Gen processor work with my current DDR4 RAM?
The Z790 motherboard supports both DDR4 and DDR5 memory. However, to fully utilize the power of the 13th Gen Intel processor, DDR5 is recommended.